Serbia. WWF. The Southern Festoon (Zerynthia polyxena)
16 Mar., 2016, press release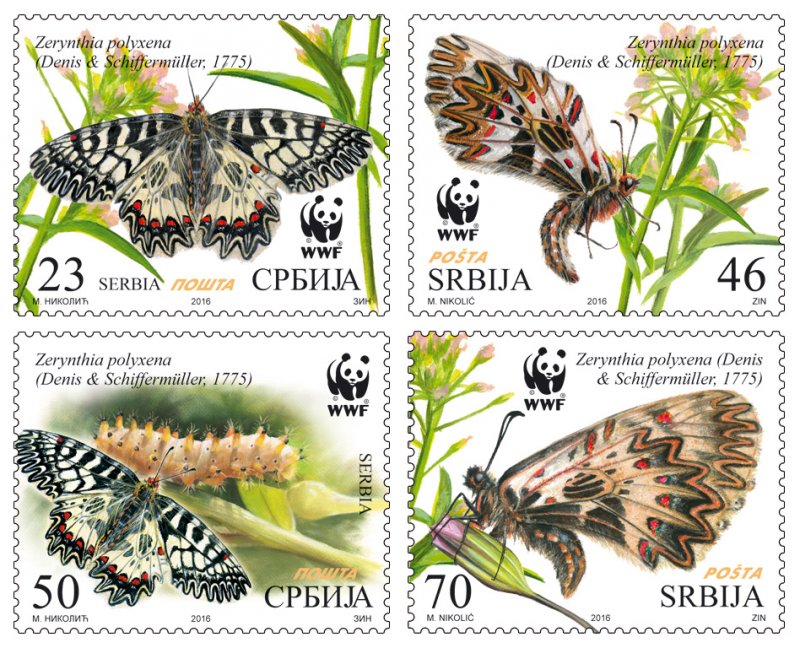 On March 16, 2016 Post of Serbia issued a set of four stamps dedicated to the protected species of butterflies "Zerynthia polyxena" in the WWF series. The stamps illustrate male and female butterflies on various stages of existence.
Zerynthia polyxena is a day butterfly, which belongs to the Papilionidae family. This is one of the most beautiful butterflies in Europe, named after the daughter of the Trojan king Priam. Males have a wingspan of 46-50 mm, females - up to 54 mm. The basic color of wings is yellow, with black stripes and red spots, the size and the outlook of which may vary. The butterfly lives in the middle and southern Europe (southeastern France, Italy, Slovakia and Greece) covering all the Balkans and reaching the south of Kazakhstan and the Urals. Zerynthia polyxena is active only in sunny weather. It may be seen rarely and locally, in many countries is under the threat of extinction. It is a protected species in most countries.
Type of issue: sheets of (5x5) 5 strips of 4 stamps with coupons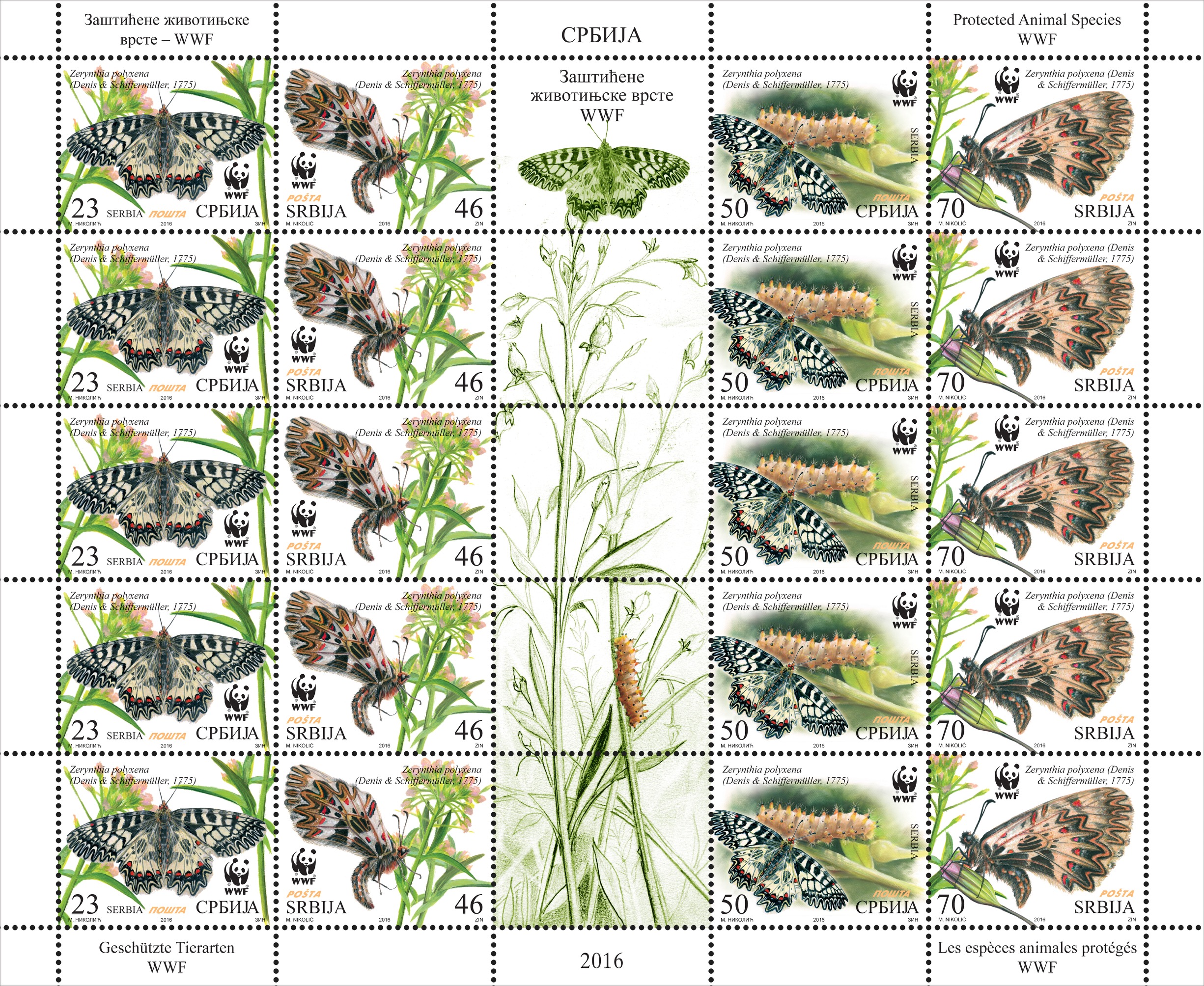 First Day Cover was in Belgrade on 16th of March 2016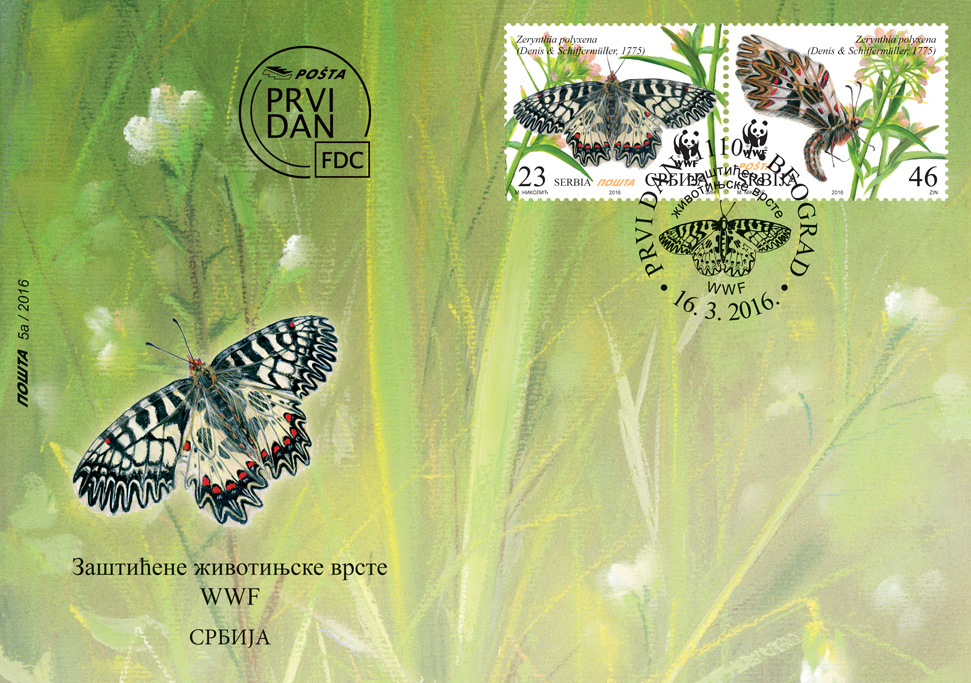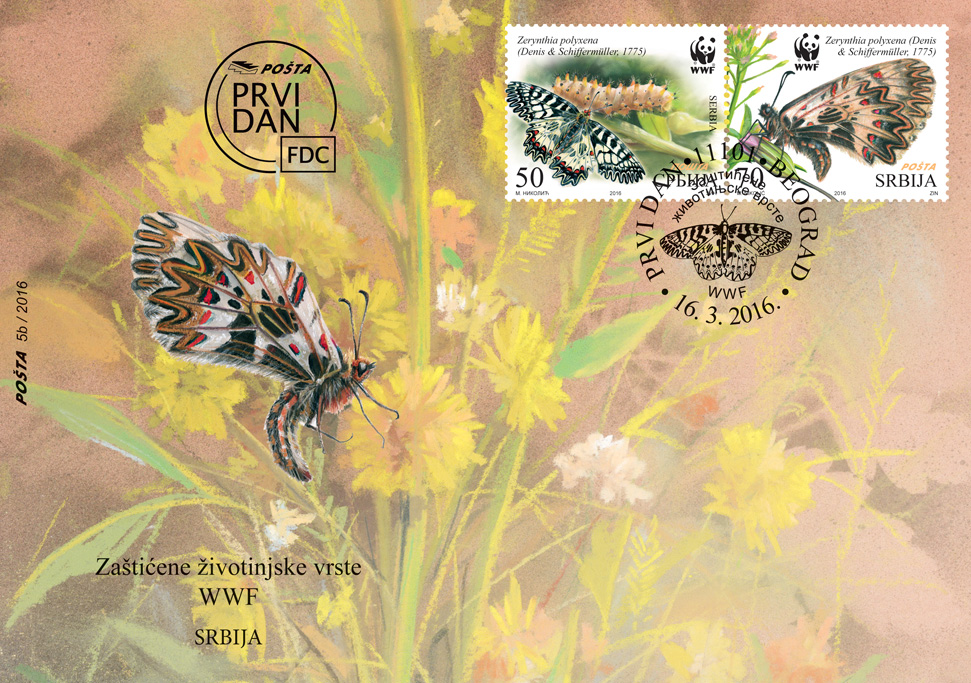 Coming soon!
Please register or sign in to send us a pre-order for this products