Russia - Åland Islands. Passenger ferries. joint Issue
25 Jul., 2013, press release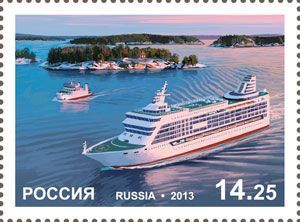 August 5, 2013
in the joint of Russia and Åland island(Finland), in circulation come out stamps "Passenger ferries." "Princess Anastasia."
In Russia has been prepared to release cover art - a booklet in which the two stamps(one from each country) and FDC of Russian Post and the Aland Islands.


Coming soon!
Preminary orders by e-mail
info@stspb.ru
Coming soon!
Please register or sign in to send us a pre-order for this products