Estonia. 2 euro and 10 cents.
30 Oct., 2011, press release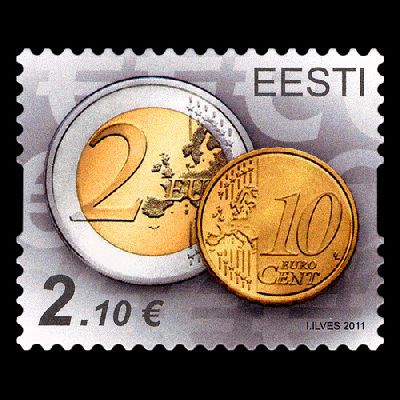 Stamp come to sale in sheet with fields registration, in sheet with 10 stamps.
Circulation of stamps 700 000 (70 000 sheets)
First Day Cancellation will be at main post office in Tallinn.
Coming soon!
Preminary orders
by e-mail

info@stspb.ru
Coming soon!
Please register or sign in to send us a pre-order for this products