Russia. Tchaikovsky
15 May., 2015, press release
On 28th of May Russian post issues a souvenir sheet with a stamp "175 years since composer P.I Tchaikovsky birthday (1840-1893)". On the stamp pictured Tchaikovsky's portrait, facsimile and the Moscow Conservatory named for P.I. Tchaikovsky. On the fields of the souvenir sheet – ballet "The Nutcracker" notes, composition of the lira and branches tied with a ribbon.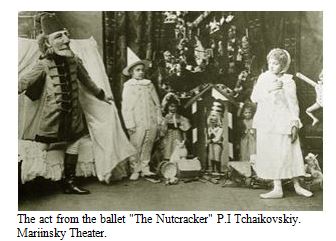 Pyotr Ilyich Tchaikovsky (1840-1893) - was a Russian composer whose works included symphonies, concertos, operas, ballets, chamber music, and a choral setting of the Russian Orthodox Divine Liturgy. Some of these are among the most popular theatrical music in the classical repertoire. He was the first Russian composer whose music made a lasting impression internationally, which he bolstered with appearances as a guest conductor later in his career in Europe and the United States. One of these appearances was at the inaugural concert of Carnegie Hall in New York City in 1891. Tchaikovsky was honored in 1884 by Emperor Alexander III, and awarded a lifetime pension.
Type of issue: souvenir sheet with one stamp
Stamp size: 50×37 мм
Souvenir sheet size: 108×82мм
Circulation unit: 70 000 ex.
First Day Cover will be in Moscow, St. Petersburg and Yaroslavl.
In addition to this, cover art with a postal stamp inside and FDC will be issued.
Stampcard and four maxicards are prepared by Peterstamps for release.