Ukraine. Crimean Tatars
19 May., 2015, press release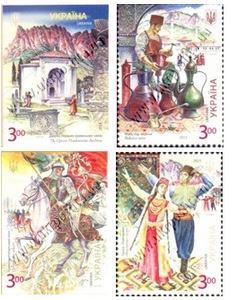 On 14th of May Ukrainian post issued 4 stamps «Crimean Tatars – aboriginal people of Crimea» in the seria «People of Ukraine». On the stamps pictured: «Haytarma» dance, Crimean Tatar warrior, master coppersmith and Dyurbe of the first Crimean khans.
Type of issue: sheetlets of 12 (4х3) stamps
Stamp size:40,5 х30 мм
Perforation comb: 14 ¼ х14
Circulation unit: 130 000 examples of each stamp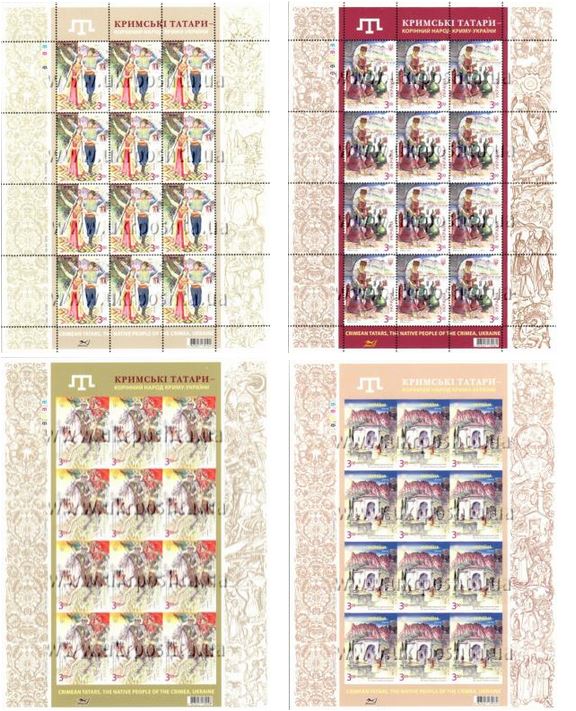 First Day Cover was on 14th of May 2014 in Kiev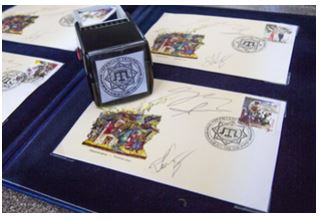 Coming soon!
Please register or sign in to send us a pre-order for this products