Estonia. Otter
27 Aug., 2015, press release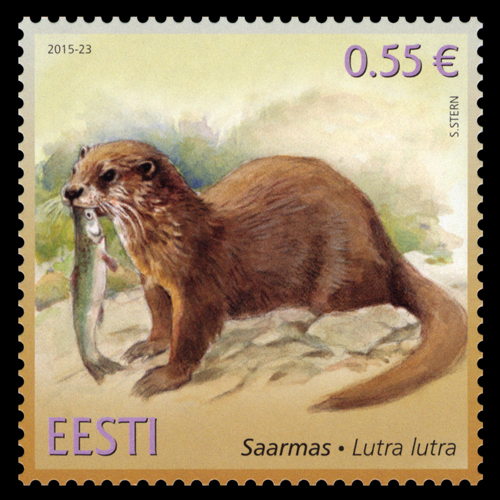 On August 25, 2015 Post of Estonia issued a stamp dedicated to otters in the "Fauna" series.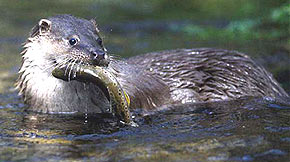 River otter (Lutra lutra) is a kind of predatory mammals, which belongs to weasel family. Otters' bodies are adapted for swimming under water; they have flat heads, short legs and long tails. Otters live in different areas, covering almost all Europe (except Netherlands and Switzerland), Asia (excluding Arabian Peninsula) and North Africa. Otter mainly inhabits forest rivers which have fish. Otter fur is very beautiful and durable. Hunting and agricultural use of pesticides have significantly reduced the number of otters. In 2000, otter was added to the Red List of the International Union for Conservationof Nature (IUCN) as vulnerable species. Otter is included in Category III protected species in the European Union.
Type of issue: sheets of 20 stamps (4×5)
Stamp Size: 40.88х41.3mm
Perforation: 12¾: 13
Circulation: 70,000 ex.

First Day Cover was in Tallinn on 25th of August 2015