Russia. Sobibor
27 Oct., 2015, press release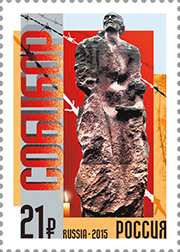 On October 30, 2015 Post of Russia will issue a stamp in a memory of the revolt of prisoners in the Nazi extermination camp "Sobibor". The issue is dedicated to the 70th anniversary of the Victory in the Great Patriotic War. The stamp illustrates a sculptor Mieczyslaw Welter's monument, a figure of a woman with a child located on the place of the former Nazi camp "Sobibor".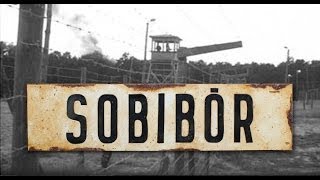 Sobibor was one of the main German Nazi extermination camps, located in Poland during the Second World War. It was founded in March 1942. Prisoners from the eastern part of Poland and the occupied areas of the Soviet Union and Czechoslovakia, Austria, the Netherlands, Belgium and France were kept in the camp. The camp became a place of mass revolt, organized by the prisoner Lieutenant Alexander Pechersky on October 14, 1943. The escape was attended by more than 400 prisoners, but only about 10 people managed to get to the Belarusian partisans. Immediately after the revolt Nazis closed Sobibor, destroyed the buildings and planted trees on the place of the former camp.
Currently, the monument in memory of victims of Nazism as a covenant of humanism, humanity, heroism and international solidarity is located on the place of the former camp.
Type of issue: sheets of 15 stamps (5×3)
Stamp Size: 30×42mm
Sheet size: 170×146mm
Circulation: 420,000 ex. (28,000 sheets)

First Day Cover will be in Moscow on 30th of October 2015