Petersport. Nobel Prize Laureates
02 Dec., 2015, press release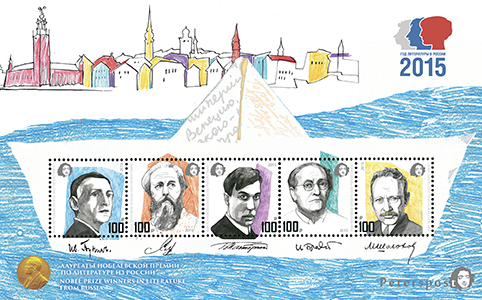 On December 3, 2015 Russian private company Peterspost, which provides postal and delivery services, will issue five stamps dedicated to the Nobel Prize Laureates in Literature from Russia: I. Bunin, B. Pasternak, M. Sholokhov, A. Solzhenitsyn and I. Brodsky. The issue refers to the Year of Literature in Russia.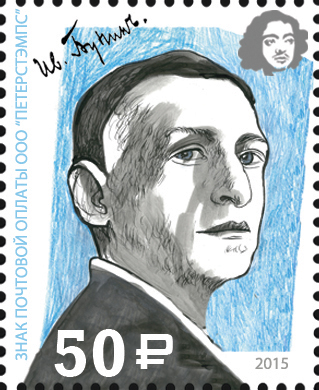 Ivan Bunin (1870 - 1953) - Russian writer and poet. The first Nobel Prize Laureate in Literature from Russia. He recieved the award in 1933 for "the strict artistry with which he carried on the classical Russian traditions in the writing of prose and poetry".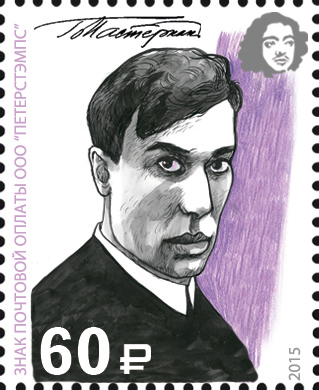 Boris Pasternak (1890-1960) - Russian writer, poet and translator. He recieved the Nobel Prize in 1958 "for significant achievements in contemporary lyrical poetry, as well as for the continuation of the traditions of the great Russian epic novel".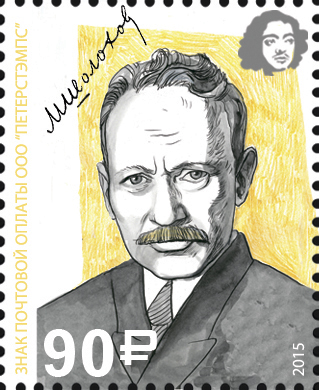 Mikhail Sholokhov
(1905-1984)

-

Russian

Soviet writer

.

He was awarded with the Nobel Prize

in 1965

for "the artistic

power and integrity"

of the epic

about

Don Cossacks

during the

revolution

in Russia.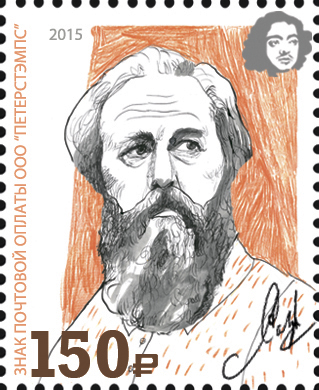 Alexander Solzhenitsyn
(1918-2008)

-

Russian writer

and publicist

. He was

awarded

with the Nobel Prize

in 1970

"

for the

ethical force

with which

he followed the

indispensable

traditions of

Russian

literature".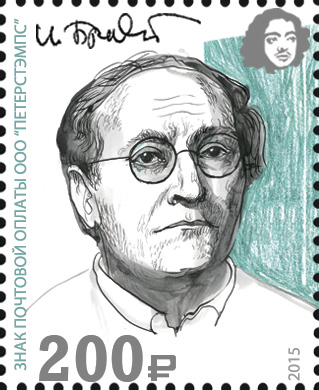 Joseph Brodsky

(1940-1996)

-

Russian

and

American poet

,

dramaturge

and essayist

.

The Nobel Prize

was given to him

in 1987

"for an all-embracing authorship, imbued with clarity of thought and poetic intensity".
Souvenir sheet of 5 stamps with denomination of 100 rubles each
Sheets of 5 stamps and a coupon

(3x2)

; denominations are: Bunin 50 rub., Pasternak 60 rub., Sholokhov 90 rub., Solzhenitsyn 150 rub., Brodsky 200 rub.
Stamp size:

27x33

mm
Stamps from the souvenir sheet:

27x27

mm
Souvenir sheet size:

170x106

mm
Sheet size:

115x105

mm
Circulation: souvenir sheet - 300 ex.
- stamps «
B. Pasternak
», «

M. Sholokhov

», «

A. Solzhenitsyn

», «

I. Brodsky

» - 500 ex. (100 sheets)
- stamp «

I. Bunin

» - 750 ex. (150 sheets)
Artist - Natalia Khabarova, design - "Peterstamps"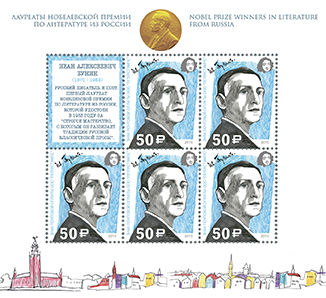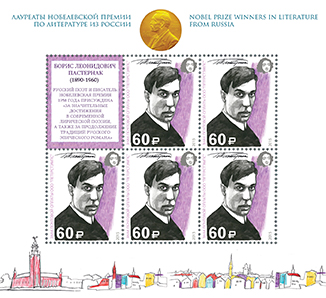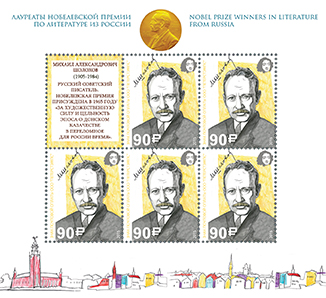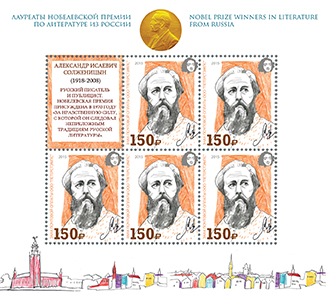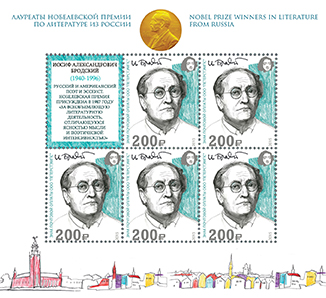 First Day Cover will be in St. Petersburg Post office SPb-01 and Monaco on the MonacoPhil-2015 exhibition on 3rd of December 2015