Russia. Moscow Timiryazev Agricultural Academy
08 Dec., 2015, press release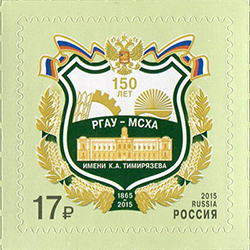 On December 3, 2015 Post of Russia issued a stamp dedicated to the 150th anniversary of Russian State Agrarian University (Timiryazev Academy). The stamp illustrates a commemorative emblem of the University.
Russian State Agrarian University (Moscow Agricultural Academy named after K. Timiryazev) is one of the oldest and the world-famous institutions of higher education, leading scientific, methodical and consulting center of agricultural education in Russia. The date of foundation is considered to be December 3, 1865, when Peter agricultural and forestry academy was created by Emperor Alexander II to train competent professionals capable of organizing agricultural production on a scientific basis. In 2008, by Presidential Decree, the University was included in the list of the most valuable objects of cultural heritage of the peoples of the Russian Federation.
Type of issue: sheets of 9 stamps (3×3)
Stamp Size: 37×37mm
Sheet size: 132×132mm
Circulation: 315,000 ex. (35,000 sheets)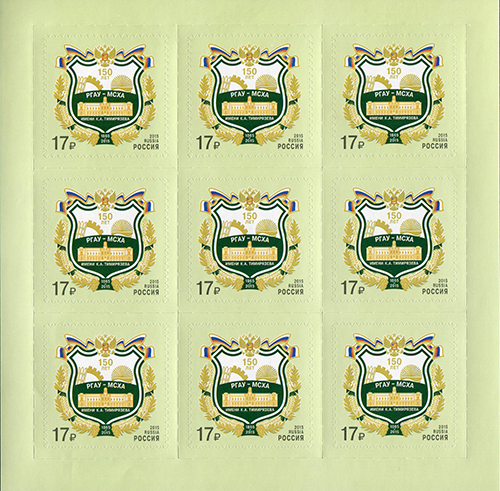 First Day Cover was in Moscow on 3rd of December 2015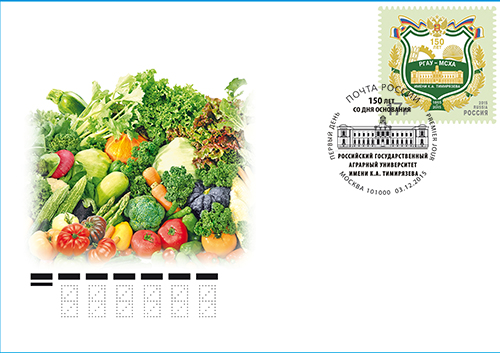 Additionally Post of Russia issued a souvenir booklet with a stamp and FDC inside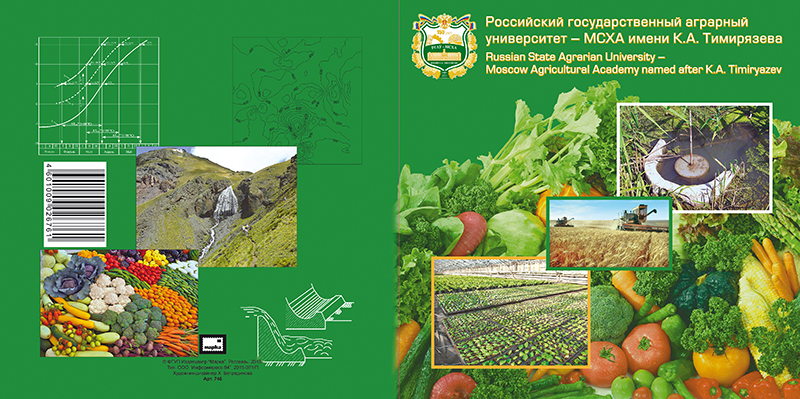 Coming soon!
Please register or sign in to send us a pre-order for this products