Russia. Kremlins. Stamp rolls
05 Aug., 2020, press release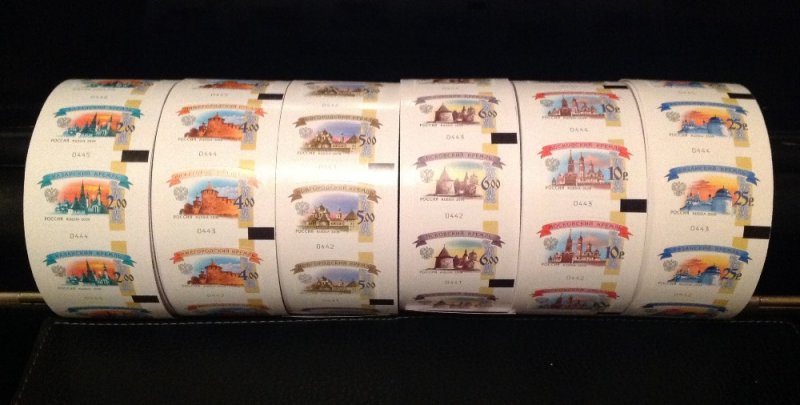 On October 30, 2015 six definitive stamps "Russian Kremlins" (sample of 2009) were issued into circulation. The stamps are printed in rolls.
Type of issue: rolls of 500 ex. (with numbered stamps from №0001 to №0500)
Size of stamps: 38x23 mm
Roll width: 46 mm
Printed on white self-adhesive paper
Circulation: 1 million (2,000 rolls), printed in Russia

Stamps are designed for stamp vending machines.
There is a black check mark for the photocell of the vending machine at the bottom of each stamp, which has uneven number. Stamps with even numbers don't have that mark.