Russia. Painter Arkhip Kuindzhi
22 Jan., 2016, press release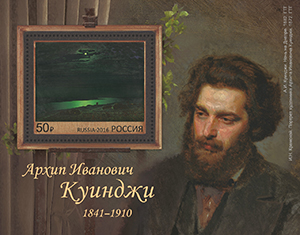 On January 27, 2016 Post of Russia will issue a souvenir sheet with a stamp dedicated to the 175th anniversary of the painter Arkhip Kuindzhi. The stamp illustrates the artist's painting "Night on the Dnieper" (1880). I. Kramskoy's "Portrait of the artist Arkhip Kuindzhi" (1872) is illustrated on the fields of the souvenir sheet.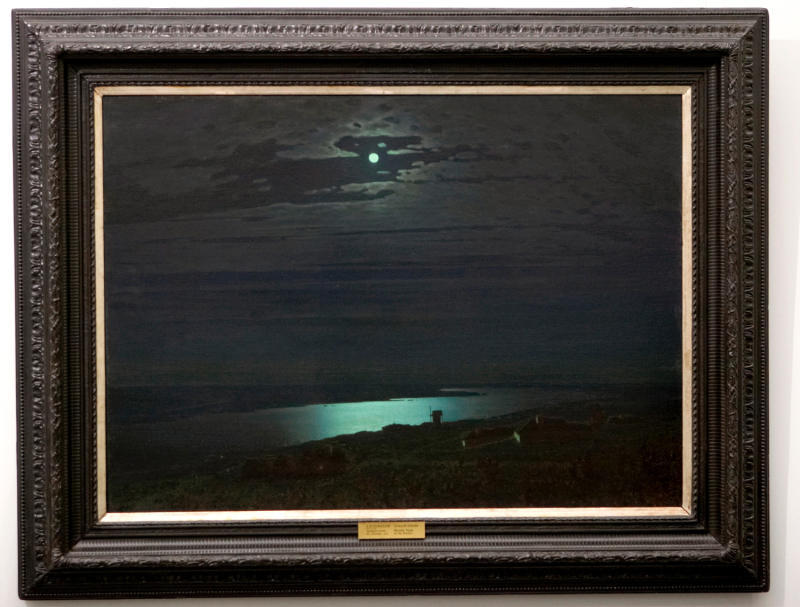 Arkhip Kuindzhi (1841-1910) - Russian artist, landscape-painter, professor of the Academy of Arts. He was born in Mariupol in the family of a cobbler. He began to paint early and studied at the Aivazovsky's art school in Crimea. Later, the artist departed from academic canons and created his own style. In his works the artist transferred expressively the illumination of nature, used sharp compositional techniques and lighting effects ("Ukrainian night" (1876), "The birch grove", (1879), and others).
Type of issue: souvenir sheet of 1 stamp
Stamp Size: 37×50mm
Souvenir Sheet Size: 120×94mm
Circulation: 70,000 ex.

First Day Cover will be on 27th of January 2016
Coming soon!
Please register or sign in to send us a pre-order for this products