Finland. Hockey
28 Jan., 2016, press release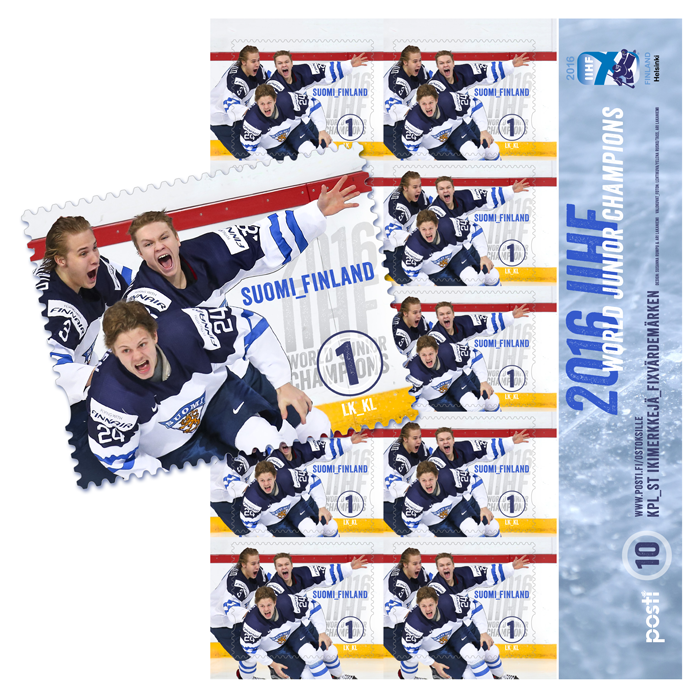 In January 2016 the Finnish post office issued an unscheduled 1st class stamp dedicated to the victory of the Finnish hockey team at the World Junior Championship 2016 in Helsinki. The stamp illustrates the moment of the Finnish victorious match with Russia.
Type of issue: sheets of 10 (5x2) self-adhesive 1st class stamps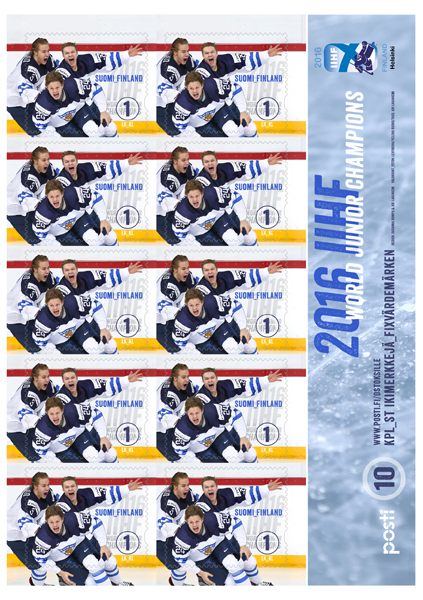 First Day Cover was in January 2016
Coming soon!
Please register or sign in to send us a pre-order for this products