The feat of Ukrainian railway workers on new stamps
02 Nov., 2023, press release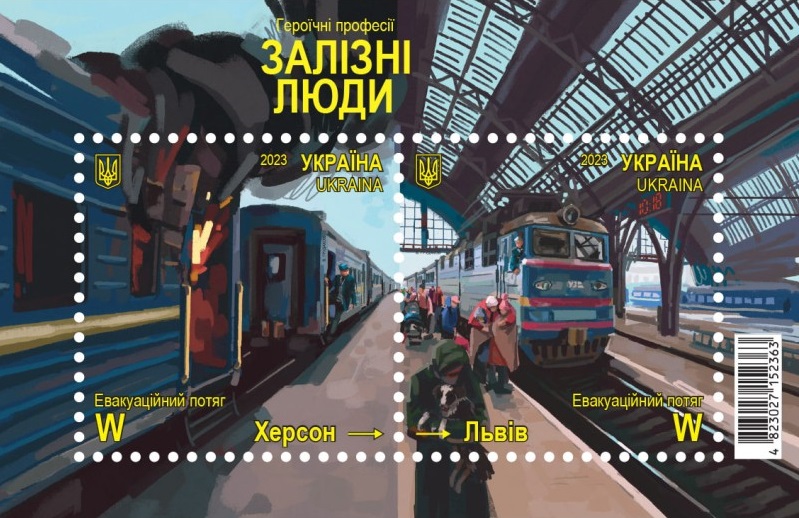 On November 1, 2023, Ukrposhta issued a block of 2 railway topic stamps with a story about the real feat of Kherson railway workers.
On May 3, 2023, the "Kherson-Lviv" evacuation passenger train was preparing to depart when the Russian aggressors began rocketing the station. One of the shells hit the carriage, the conductor was wounded, and a fire started. Kherson railway workers, people of iron will and unprecedented fortitude, under fire and in air raid conditions, immediately uncoupled the burning carriage, rescued and assisted the conductor, and sent the train to the evacuees only with a slight delay! The next day the train arrived safely in Lviv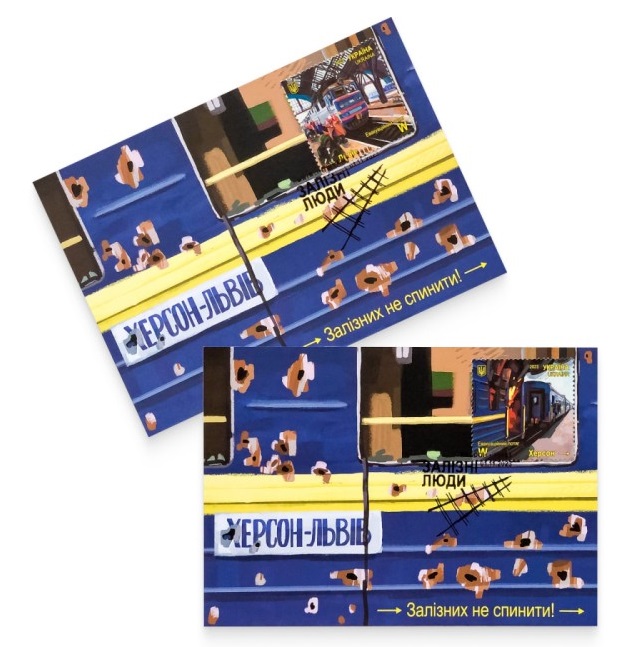 Now that Russian aggression against Ukraine has been going on for many years, it has begun to "seem" to many that this war has "drawn on too long" These stamps serve as a good reminder that the war is not going on "somewhere out there," but right next to us, near our good Ukrainian neighbor, in the center of Europe. And courageous defenders need our help and support. By buying Ukrainian stamps you are helping. Our company Peterstamps also helps refugees, with every order you make your contribution, bringing Victory and peace a little closer
Stamps of Ukrainian topic in our shop (link)
Railways on stamps are here (link)
Thank you !