Azerbaidzhan. WWF. "Serpent Eagle"
07 Nov., 2011, press release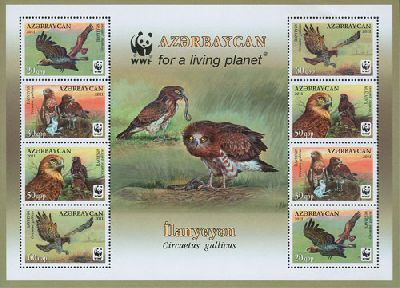 At 28. October of 2011 to Azerbaidzhan post treatment came serie "Serpent Eagle" where is 4 stamps, that continue WWF (World
World
Wildlife Fund
) set.
"Serpent Eagle" set came in variety of options (
see
Pictures
).
First Day cancellation was at Baku main post office.
Coming soon!
Preminary orders by e-mail
info@stspb.ru


More WWF stamps:
http://stspb.ru/shop.phtml?c2=58
Coming soon!
Please register or sign in to send us a pre-order for this products