Moldova. 60 years UN refugee Convention anniversary.
28 Nov., 2011, press release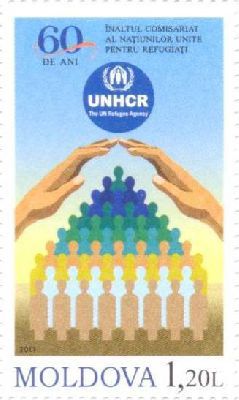 At 25. November to Moldovan post treatment came stamp "UN refugee international Convention 60 anniversary"
Small sheet have 10 stamps and fields are decorated.
First Day Cancellation was at Chisinau main post office.
Coming soon!
Preminary orders by e-mail
info@stspb.ru
Coming soon!
Please register or sign in to send us a pre-order for this products