Russia. Happy New Year!
01 Dec., 2011, press release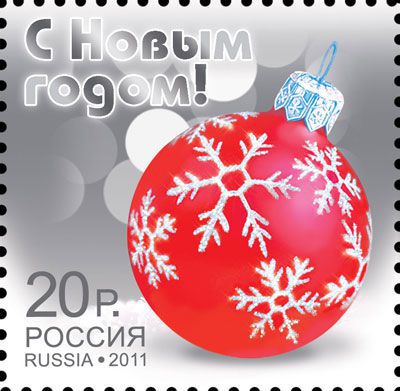 At 1.November 2011 to Russian post treatment came new stamp "Happy New Year!"
Stamp came to sale in small sheets. Small sheet have 9 stamps with fiekds decoration.
Circulation is 567 000 stamps (63 000 sheetlets)
First Day Cancellation was it St.Petersburg and Moscow post office.
In sale right now!
Coming soon!
Please register or sign in to send us a pre-order for this products