Armenia. Happy New Year!
27 Dec., 2011, press release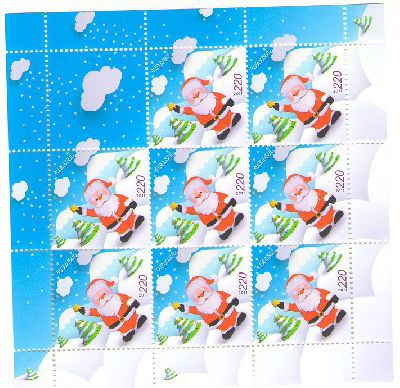 At 28. December 2011 to Armenian post-treatment come new stamp "Happy New Year!"
Stamp come to sale in smallsheets with 8 stamps and 1 lable.
First Day Cancellation was at main post office in Erevan.
Coming soon!
Preminary orders by e-mail
info@stspb.ru
Coming soon!
Please register or sign in to send us a pre-order for this products