Latvia. Europe 2012
13 Mar., 2012, press release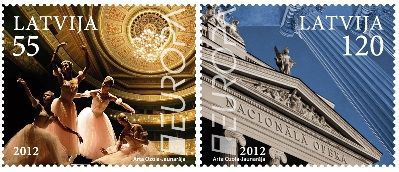 At
17 March
to Latvian post treatment come 2 stamps
"Visit to Latvia"
This is all-Europe country united publication for 2012.
Every post show own country: sightseeings, history, culture and hospitalities.
In sheetlet are 10 stamps and fields are decorated.
Circulation is 100 000 pc (10 000 sheetlets)
First Day Cancellation will be at Riga-51 post office.
Coming soon!
Preminary orders by e-mail
info@stspb.ru
Coming soon!
Please register or sign in to send us a pre-order for this products